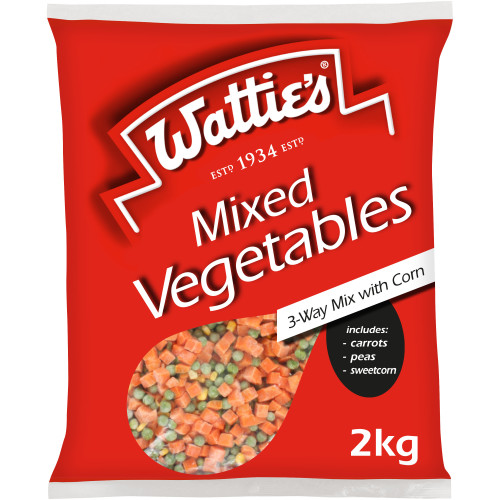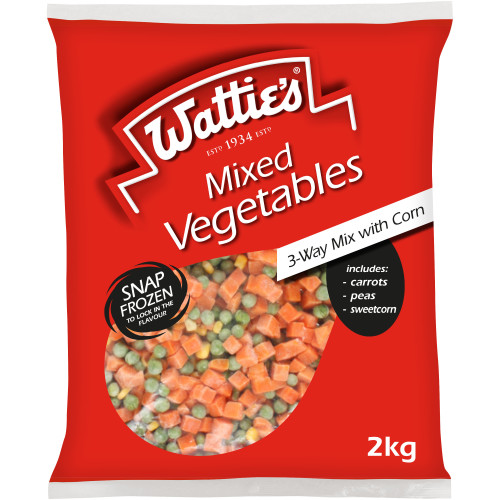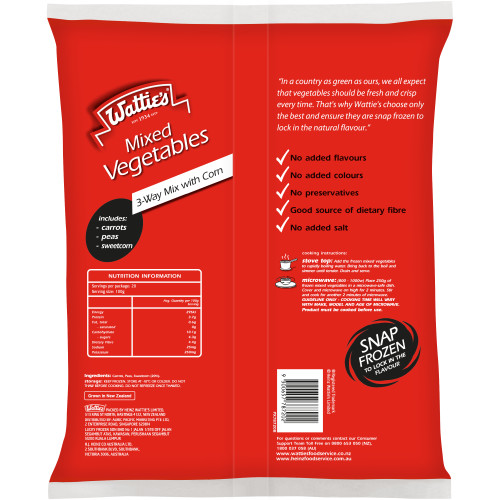 PRODUCTS
Wattie's® Mixed Vegetables 3-Way Mix with Corn 2kg
Snap frozen to lock in flavour, Wattie's® Mixed Vegetables 3-Way Mix with Corn is available all year round. With no peeling or chopping necessary, they're easy to prepare, providing you with a simple, cost-effective foodservice serving solution - each 2kg pack provides 20 x 100g serves of vegetables.
Product Features :
Snap frozen to lock in flavour
Easy to prepare
Available all year round
Cost-effective serving solution
Easy to prepare - no chopping or peeling necessary.